Thumbs up from commuters for taxi and private hire car drivers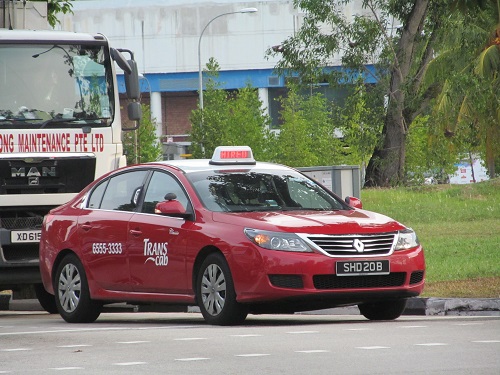 To better track the evolving point-to-point transport service sector in Singapore, I directed the Public Transport Council to expand the scope of the Taxi Customer Satisfaction Survey in 2016, to cover not only taxis, but also private hire cars. To reflect the change in scope, the survey was renamed the Point-to-point Transport Services Customer Satisfaction Survey (PCSS).
Customer satisfaction
Disruptive business models and technologies, such as Uber, Grab and third party taxi-booking apps, have caused an upheaval in the point-to–point transport services landscape. Taxi companies and taxi drivers have responded by upping their game and raising their service standards. Commuters have benefitted from this competition.
The PCSS 2016 results affirm the good work put in by our taxi and private hire car drivers, with point-to-point transport services having obtained a satisfaction mean score of 7.7 out of 10.
Figure 1 – Satisfaction mean scores (2016)
Respondents were most satisfied with the safety of both taxi and private hire car services. What also stood out was that good route knowledge was regarded as a strength of taxi services, while ease of booking featured prominently for private hire car services.
New norms, not to be missed
The survey's expanded scope has also enabled us to glean many insights into the preferences of commuters. These findings will be useful to help operators make continued improvements to better meet the needs of commuters.
It was interesting to note that almost half of survey respondents had no preference between taxi and private hire car services. This is a good sign in that both services are clearly able to serve commuter needs.
Another interesting insight is that more commuters are receptive to booking taxi rides (as opposed to street hail). While 18% of respondents engaged their last taxi ride through booking, 31% of respondents indicated that they will consider booking as the first choice of mode for engaging a taxi in the future. Many survey respondents also felt that the functions provided by booking apps, such as location of vehicle, estimated waiting time and estimated fare, are useful.
Even as commuters embrace new technologies such as booking apps, more respondents interestingly still prefer to pay cash for both taxi and private hire car services. We shall see whether this indicator will evolve in next year's survey as banks and financial institutions continue to roll out new payment options.
While the results of the PCSS speak volumes of the good work by our taxi and private hire car drivers, more can be done to further improve commuters' travelling experience. I am sure that healthy competition and innovation will bring the point-to-point transport service sector to greater heights.
Richard Magnus
Chairman, PTC
Photo taken by Riley / Original Image