Mr Abdullah Shafiie Bin Mohamed Sidik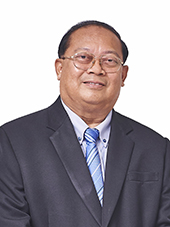 Mr Abdullah Shafiie is the Honorary Chairman of Siglap South Community Centre and District Councillor for South East CDC.
He is also President of SATS Workers Union and the Vice-Chairman of the Reformative Training Centre Review Committee. Mr Shafiie is a Justice of the Peace and a Board Member for Tripartite Alliance for Fair & Progressive Employment Practices (TAFEP).
Mr Shafiie was awarded the Public Service Star (BBM) in 2005 and the Public Service Star - Bar (BBM-(L)) in 2019 for his contributions.