Mr Lim Bok Ngam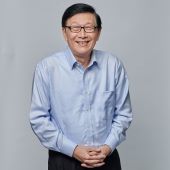 Mr Lim Bok Ngam was formerly the Deputy Chief Executive of the Land Transport Authority, and has been deeply involved with land transport infrastructure development since his early years in the Public Works Department and then the Land Transport Authority upon its formation in 1995. His experience spans across various engineering disciplines, including planning, design, construction, project management and maintenance for both roads and rail projects.
Mr Lim has also held various senior management appointments across different portfolios in LTA, including Group Director (Rail), Director (Engineering), Director (Planning and Transportation) and Director (Vehicle and Transit Licensing). He has also led teams which completed the Circle Line and the launch of distance-based fares.
Mr Lim was awarded a Public Administration Medal (Gold) in 2012.