Public transport during transition phase to COVID-19 resilience
Mask-wearing remains an effective way for us to minimise the risk of disease transmission.
Face masks must still be worn on public transport and indoor public transport facilities where people are in prolonged close contact in crowded space such as:
Public buses
MRT and LRT trains
Indoor public transport facilities (eg. boarding areas at bus interchanges and MRT platforms)
Together we keep our public transport safe for workers and commuters, especially those who are more vulnerable.
Wear masks at all times on public transport.
Avoid talking to one another or on mobile phones to prevent spread of droplets.
Wash or sanitise hands after touching common surfaces such as handrails and grab poles.
Minimise taking public transport if you are sick. Visit your nearest doctor immediately.

Cleanliness and hygiene
Our public transport operators will continue to clean and disinfect our buses, trains, bus interchanges and MRT stations, with additional emphasis placed on sanitising high-contact points.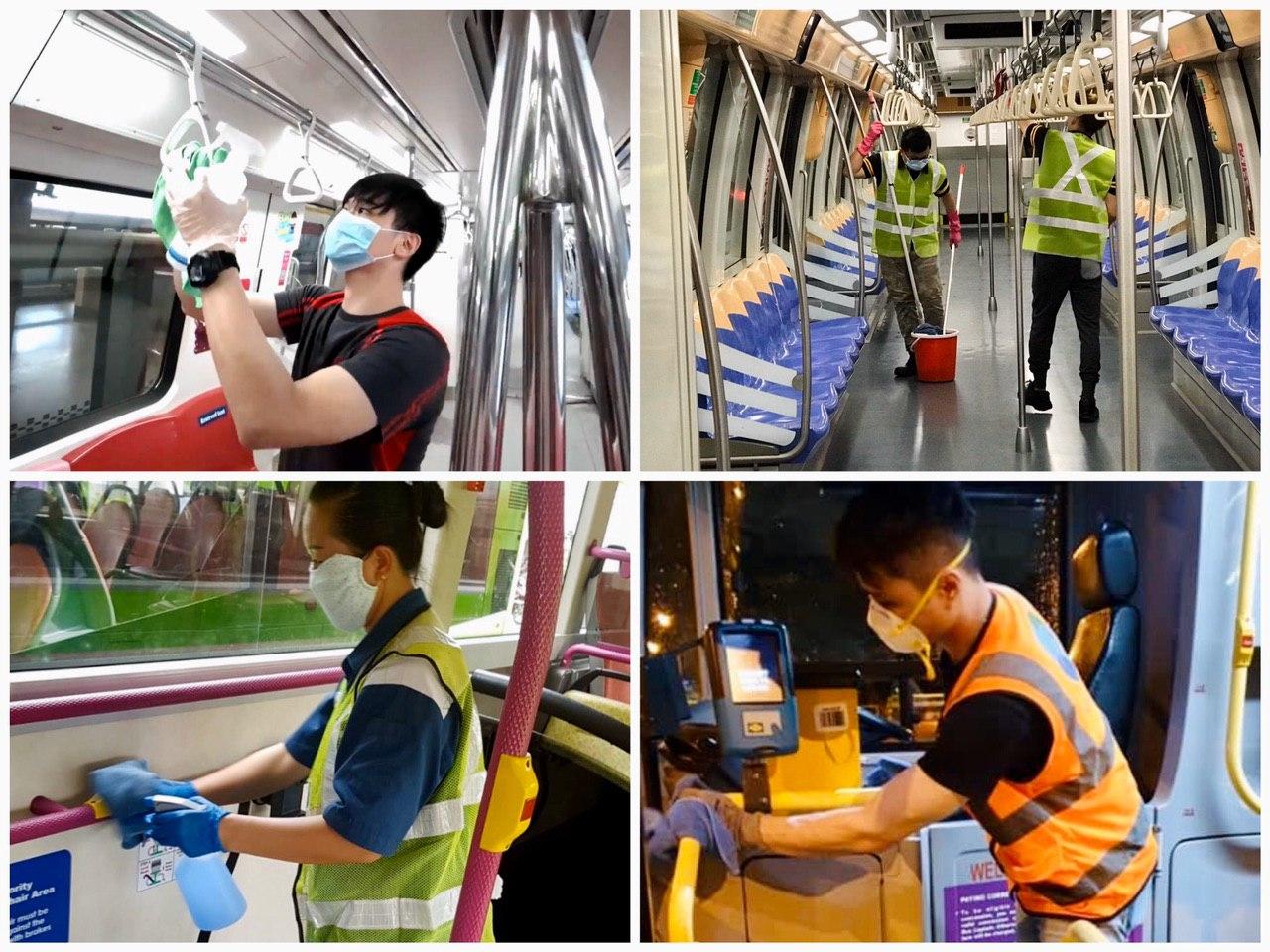 Photos: Facebook (Clockwise: SMRT, SBS Transit Ltd, Go-Ahead Singapore and Tower Transit Singapore)
Public transport staff are also reminded to follow the basic rules of personal hygiene, including regularly washing of hands.
For members of public, hand sanitisers are provided at all bus interchanges, MRT stations and integrated transport hubs.

For more information

Please visit www.moh.gov.sg/covid-19 for the latest information on the Safe Management Measures in place.