Meet Za'im Akmal Bin Zaini, Secondary School Student and Caring Commuter Award 2019 Winner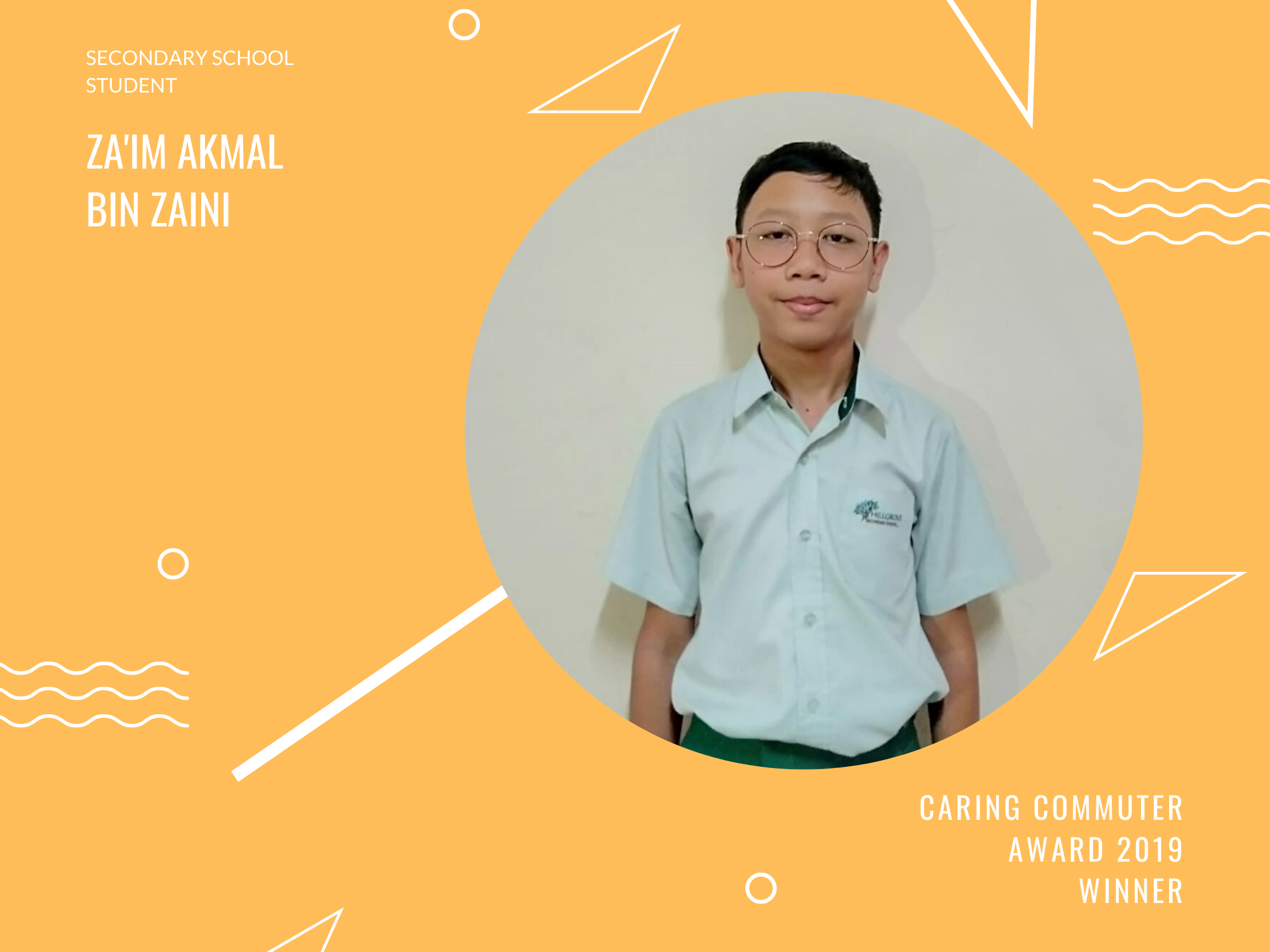 On 22 July 2019, Mr Zai'm Akman Bin Zaini was waiting for a bus home from the bus stop near West Mall when he was approached by Maverick, a Primary 3 student, who was crying. Maverick had alighted one bus stop too early, and was separated from his helper who was still on the bus.

Za'im lent Maverick his mobile phone to call his father, and took the initiative to stay with Maverick until he was reunited with his helper. While waiting, Za'im calmed Maverick down and assured him his helper was coming. Za'im also updated Maverick's father when the helper arrived.

Maverick's father was very grateful to Za'im for his display of empathy and patience and wrote to Za'im's teachers to commend him for the kind deed.




---

The inaugural Caring Commuter Award recognises public transport commuters who have demonstrated acts of care to fellow commuters during their daily commute.

This is the first time since the inception of National Kindness Award - Transport Gold that an award category is being dedicated to commuters.

The Caring Commuter Award is jointly launched by the Public Transport Council (PTC) and Singapore Kindness Movement, and is also part of PTC's Caring SG Commuters movement.