Meet Lester Wong, Undergraduate and Caring Commuter Award 2019 Outstanding Winner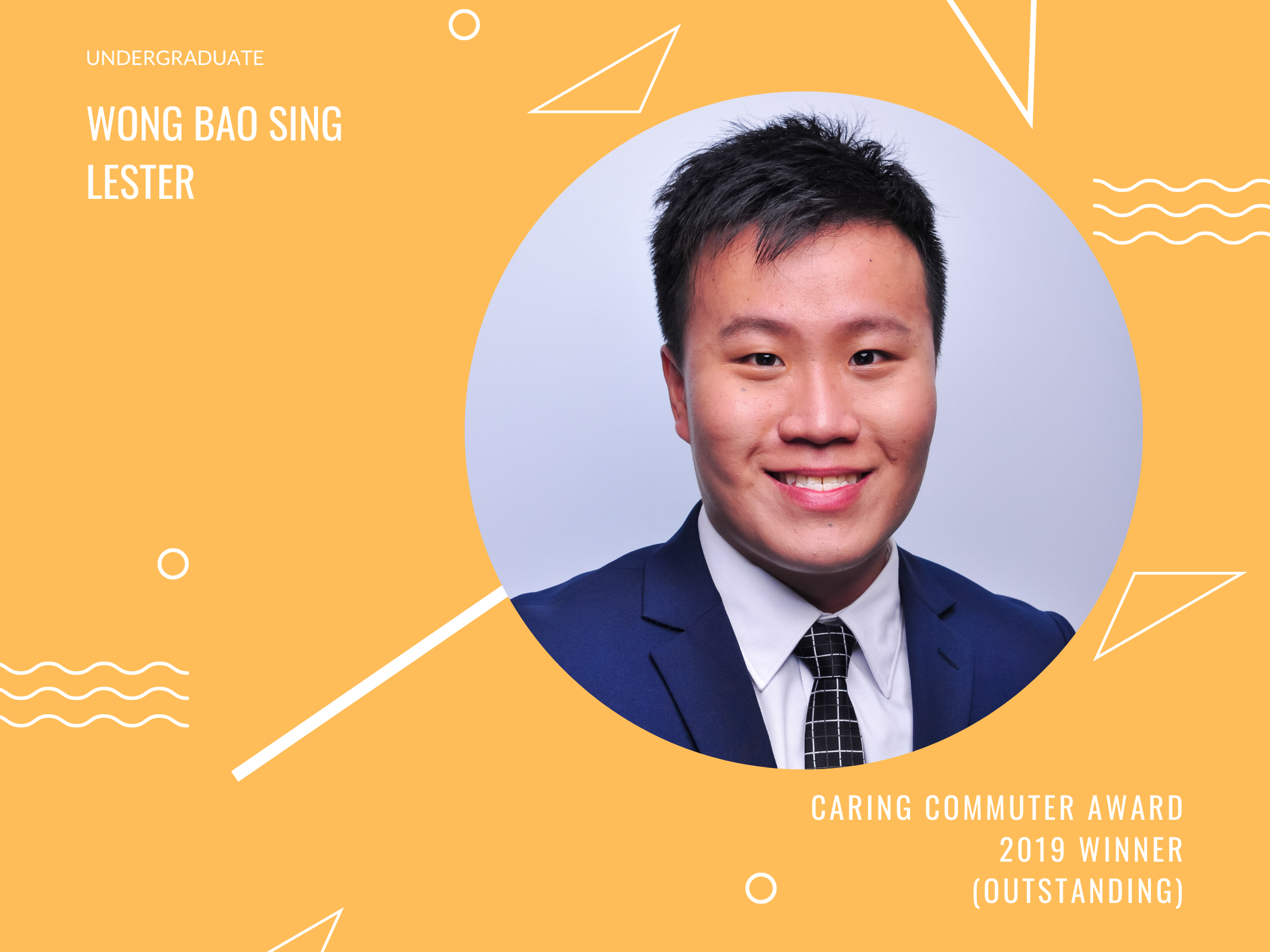 On the evening of 10 July 2019, Mr Lester Wong was taking the train home from work when an elderly commuter, Jessie, fell on the train. He, together with other commuters on the train, helped Jessie to a seat. Despite feeling unwell upon alighting, Jessie insisted on going home instead of going to the hospital. Lester offered to send her home seeing her frail condition. In the station lift, they also met another commuter who offered to accompany both Lester and Jessie.

The three of them then took a taxi to Jessie's home, where they found out that Jessie lived alone. As Jessie was still feeling breathless, they managed to persuade her to go to the hospital for a check-up. They then took a private hire car to the hospital. It was past midnight by the time Lester left, but not before the nurses assured him they would take care of Jessie.

Jessie is very thankful to have met caring commuters like Lester, who have gone out of their way to help her.




---

The inaugural Caring Commuter Award recognises public transport commuters who have demonstrated acts of care to fellow commuters during their daily commute.

This is the first time since the inception of National Kindness Award - Transport Gold that an award category is being dedicated to commuters.

The Caring Commuter Award is jointly launched by the Public Transport Council (PTC) and Singapore Kindness Movement, and is also part of PTC's Caring SG Commuters movement.