Meet Jason Setok, A Visually-Impaired Commuter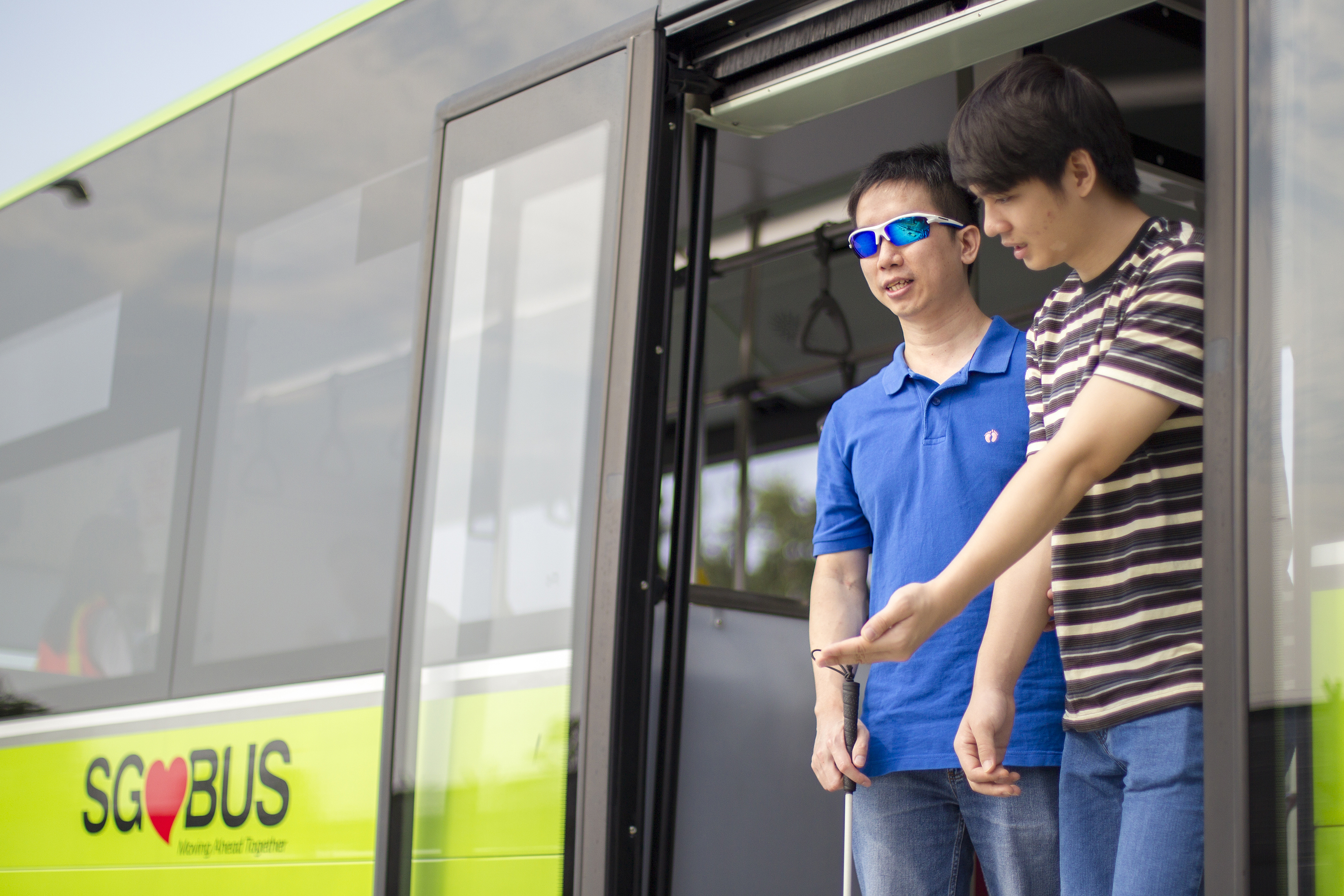 Meet Jason Setok, A Visually-Impaired Commuter
Hi Jason! Introduce yourself!
I am Jason, 40 years old. I was born sighted without any eye illness. In 2006, due to Glaucoma, I lost my sight completely. Now I am totally blind and I have to depend on my cane to help me travel to various places.

I went through main stream education and completed my National Service. I love cycling, playing Chinese chess and listening to music.
Share with us an activity you do that might surprise other people.
I'm into rock climbing even though I'm blind!
How often do you take public transport?
I often take public transport to work at the
Singapore Association of the Visually Handicapped (SAVH)
.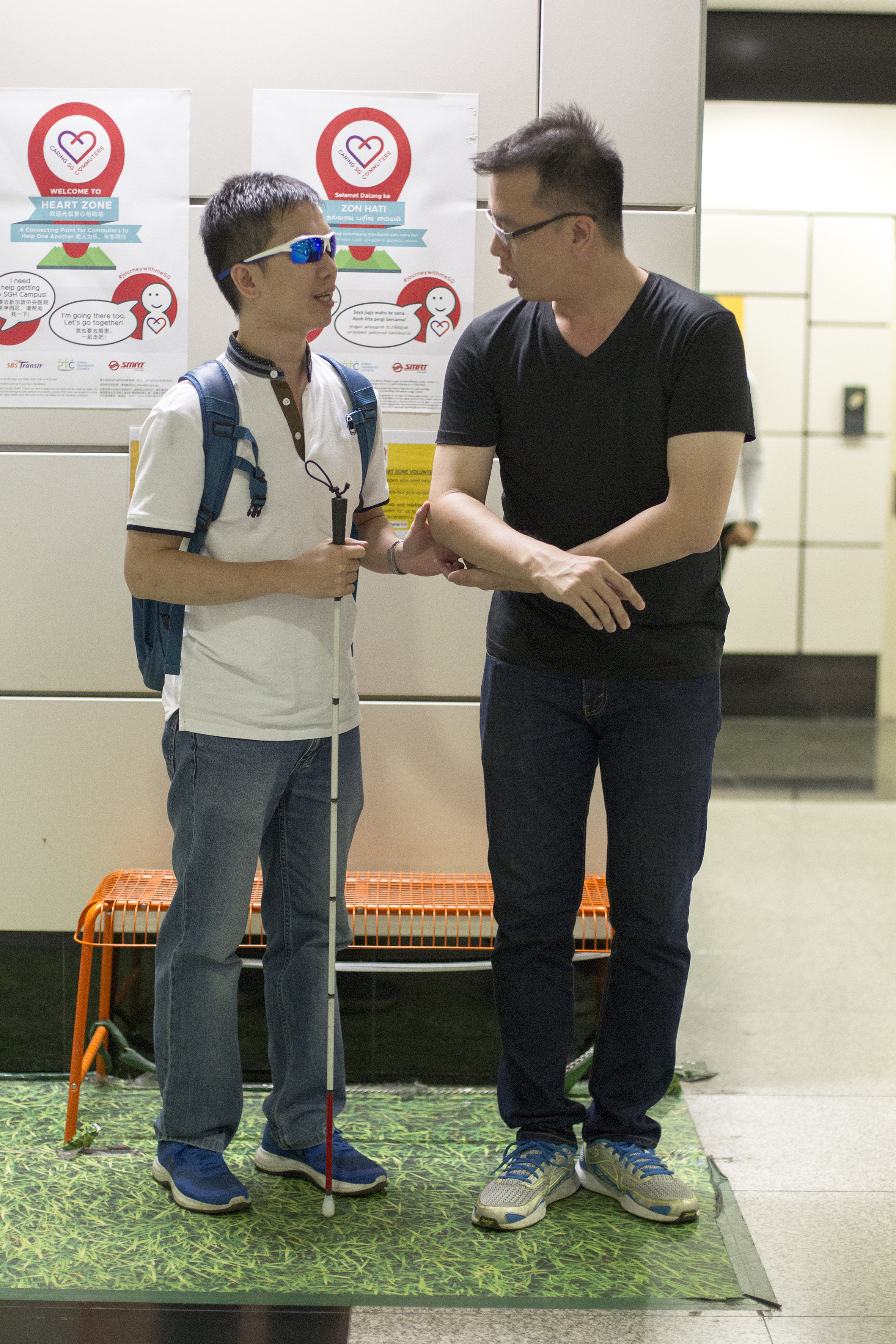 Tell us more about what it's like to travel without vision on public transport. Are there any challenges that you face?
In train stations, there are tactile for the visually impaired users which will lead to lift or gate entry, which I use often. However, I remember there was one incident where a passer-by just pulled on my cane without first asking if I needed help, and it really shocked me.
It is actually better to approach and ask if I need any assistance first, rather acting immediately. Can you imagine if someone suddenly approaches you without asking? I feel that voicing out first before acting can really make a difference.
Bus stops are more challenging as I'm unable to know what is the bus number that has arrived, especially if there's no one around to help. Sometimes the bus just drives off without stopping.

At traffic-junction, if there are no audible tactile signal installed, I cannot cross the road myself.

Do kindly offer your assistance if you ever meet a visually impaired person in these areas, we would appreciate it!
What are some practical areas in your journey you would like fellow commuters to give you a helping hand?
Feel free to refer to this video previously done by SAVH. I'm the commuter named "Peter" in the video.
What do you hope to see more of in Singapore's caring commuting culture?
I would appreciate the society to be more gracious, caring, approachable and show inclusiveness.

Don't be shy, learn to approach, offer a helping hand and it can make your day!