Ms Rahayu Mahzam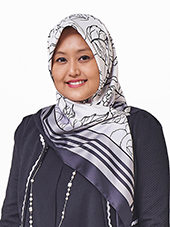 Ms Rahayu Mahzam is a lawyer specialising in civil litigation and family law. She is currently an Associate Director at the law firm, Heng Leong & Srinivasan. Ms Rahayu was formerly a Deputy Registrar of the Syariah Court from 2013 to 2015 before she returned to private practice. She is also an accredited Associate Mediator with the Singapore Mediation Centre.
Ms Rahayu currently sits on the Malay Language Council and the National Youth Fund Advisory Committee. She is also the Vice-Chairman for REACH Supervisory Panel. Ms Rahayu was also a member of the Muslim Law Practice Committee, National Library Board and the Law Awareness Committee of the Law Society.
Ms Rahayu is also Adviser to Jurong GRC Grassroots Organisation and Member of Parliament for Jurong GRC.