Chief Executive


Mr Tan Kim Hong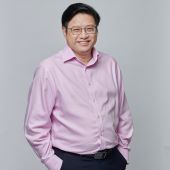 Mr Tan is the Chief Executive of the Public Transport Council (PTC).
Before being appointed as PTC Chief Executive on 1 July 2017, he was the Deputy Group Director of the Public Transport Group of the Land Transport Authority. He has more than 18 years of experience in the public transport industry. Some of the key initiatives led by Mr Tan include the implementation of Distance Fares, the Bus Service Reliability Framework, and the public bus industry's transition to the bus contracting model.
He was heavily involved as secretariat to the GPC-led Committee in the inaugural review of the Fare Review Mechanism in 2003, and had published papers at the World Conference on Transport Research, and the International Conference on Competition and Ownership in Land Passenger Transport.