Mr Fang Chin Poh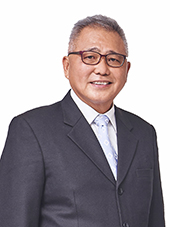 Mr Fang is General Secretary of the National Transport Workers Union and has been active in union work for 33 years.
He was a member of the NTUC Central Committee from 2007 to 2011 and is currently serving as a Grassroots Leader and member of the Woodlands Citizen Consultative Committee. He is also a member of the Public Transport Tripartite Committee.
Mr Fang received the Comrade of Labour Award and the Comrade of Labour (Star) Award in 2005 and 2015 respectively, as well as the Public Service Medal (PBM) in 2008. In 2019, Mr Fang was awarded the Public Service Star (BBM) for his contributions to the transport sector.