Mr Adrian Chua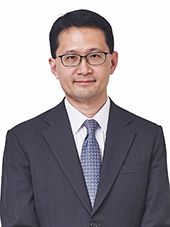 Mr Adrian Chua is Deputy Secretary (Administration) at the Ministry of Defence. He oversees the defence budget, manpower, information technology and legal issues.
Prior to his current post, Mr Chua was Divisional Director (Manpower Planning and Policy Division) at the Ministry of Manpower, Executive Director (Strategic Planning and Communications Department) and Executive Director (Prudential Policy Department) at the Monetary Authority of Singapore (MAS). He also served as a member of the Executive Board of the International Monetary Fund from 2008 to 2010, during the global financial crisis.
Mr Chua graduated from Harvard University with a Master in Public Policy under a MAS Postgraduate Scholarship.