Accolades
"Sustainable public transport is possible when you plan with the end user in mind. The government of Singapore has achieved this through the Public Transport Council conducting frequent surveys, prioritising the positives by working on strengthening them and making more effort on the challenges to make sure that you provide efficient public transport system, which the world can learn from."







Corrine Lekhoane, Deputy Director: Marketing and Communication,
Transport Department, City of Johannesburg,
October 2018



"Thank you for giving us the opportunity to work with your team. My colleagues told me they enjoyed the camaraderie. On behalf of our patients in Yishun, thank you for initiating this great Kampung act of kindness."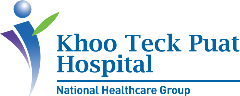 Mrs Chew Kwee Tiang, CEO of Khoo Teck Puat Hospital
Launch of Heart Zone @ Yishun
May 2019